Visible Lies
No wonder Larry Masters is homeless. The poor fellow was sent off to Vietnam to become a "tunnel rat" -- one of the most dangerous and traumatic duties in that horrible war -- when he was just 14-years-old.
Or maybe, just maybe, he duped the Sun-Sentinel in one of the most common tricks played on reporters: The
ol' fake Vietnam Vet con
.
A sharp Palm Beach Post reporter gave the Pulp the heads-up on a slight discrepancy in photographer Robert Mayer's homeless photo gallary, titled
Invisible Lives
, that was published in the Sunday paper. Larry Masters, who is 51 years-old, told
this story
: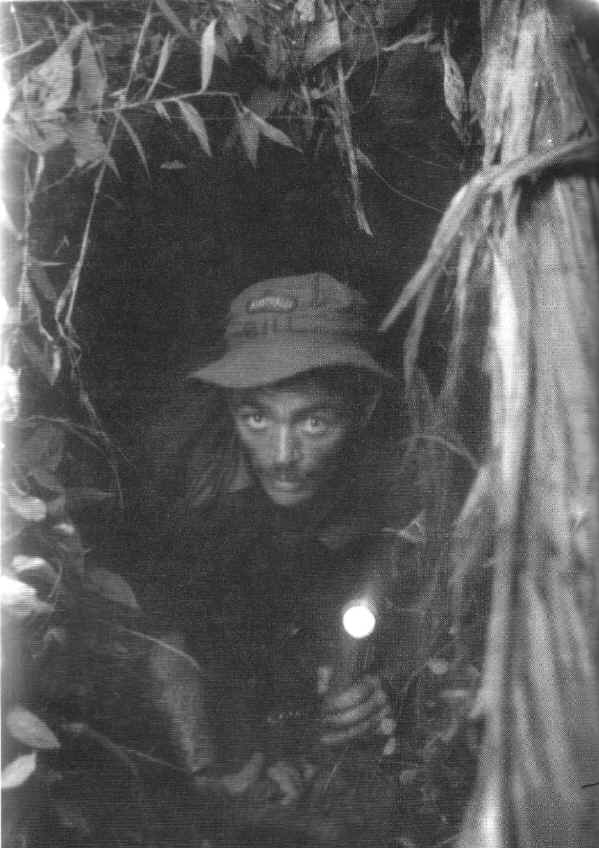 "I'm a Vietnam veteran. I served from 1969 to 1971. I was a tunnel rat because I'm small. But I got out in '71. I came home, and I messed up. Then, I met my wife and we moved down here. … I worked in roofing, carpentry and [Hurricane] Andrew and all that. I made money, I got us a house, and we lived together."My wife, she went out and she got on dope, so then she was ripping off dope dealers. … They gave her some corrosion off a battery of a car. She had a brain hemorrhage, and she died. It ruined my life. …"
It's an interesting story, but if he's telling the truth, he went to Vietnam at 14 and left the jungle at 16 as a grizzled veteran. Either Masters got his own age wrong, or he's lying about his service in Vietnam. The Pulp is putting its money on the latter. And there are few things that piss off real Vietnam vets more than a poser.
You sort of expect this kind of thing if you're a reporter. In fact, my editor didn't believe it the day it came out and told me so. Neither of us noticed the date discrepancy -- but you'd think the Sentinel would have done it before so prominently publishing Masters' story.